Email Marketing For Electricians
Discover the right way to use email to grow your electrical business…
Many Tradesmen fail to understand the power email can have for building their local business.
Inside this e-book you will discover the rules that will ensure your emails get read, you will learn how to build a mailing list of customers that could help to keep your diary full for years to come.
You will also discover why so many tradesmen/women fail with email as a marketing tool, and learn how to use email in a way that your customers and potential customers will want to receive your mailings.
With this book you also get a whole series of proven email templates that you can use to keep your customers engaged and have them coming back to you time after time.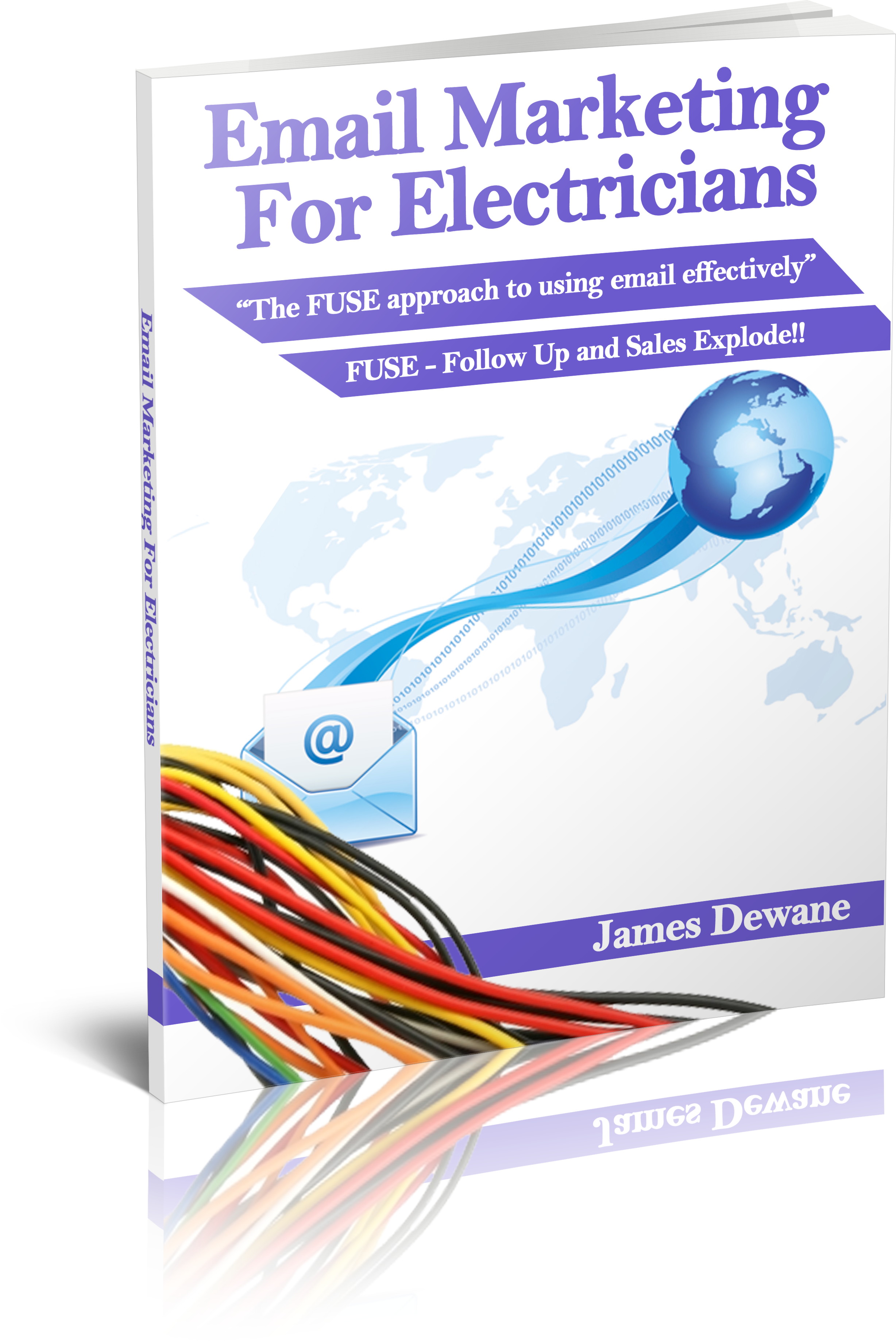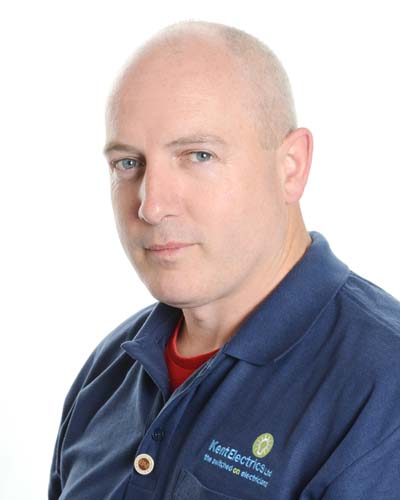 James Dewane – is an apprentice served Electrician, with over 25 years experience in the electrical business, most of which has been in the domestic sector.
James runs a small but successful company in Kent where his sole focus is on domestic clients, he has a passion for learning and as a result holds a number of industry related qualifications as well as holding a degree in Business Management and Marketing. James is a registered member of the IET (The Institution of Engineering and Technology) and is accredited by APCTC (The Association of Professional Coaches, Trainers and Consultants)
In 2012 James founded "My Electricians ToolBox" a Marketing resource for Domestic Electricians wanting to learn how to market their business successfully. 
What is email marketing and how can it help your business localy, today when done properly
What you should mail to your potential customers and what you should definitely NEVER mail. Have customers waiting for your emails.
The tools you need for email marketing and where you can get most for free. you dont need to buy expensive software.
A series of tried and proven emails, just load them into your system and watch them create work for you.
Bonus
Bonus 1:
When you purchase Email Marketing For Electricians, you will also be subscribed for a full months trial to "My Electricians ToolBox™" (Standard), this is the only resource like it in the UK for Domestic Electricians. It is a collection of training, tools, templates and live coaching to help you grow your business, at the end of the months trial if you wish to continue you need take no action PayPal will automatically bill you each month going forward. If however you do not want to continue simply cancel your PayPal subscription or let me know at james@jdewane.com the eBook and downloads are still yours to keep.
Value £47
Bonus 2:
After you download Email Marketing For Electricians, you will be sent a FREE TICKET to any one of the ToolBox Live Workshops run during 2015. These workshops held live through out the year cover a range of marketing subjects from direct mail to social media and much more. 
Value £65
Bonus 3:
You can Schedule a strategy call with Me, during which we can discuss any aspect of your Marketing that you wish to get clarity on. You will have 20 minuets to pick my brains on any marketing challenge you are having, just me and you.
Value £95
Total Bonus Value = £207