Learn My S.P.A.R.K.S Blueprint
Six Simple Steps To Ensure You Get and Keep More Customers…
Are You Struggling To Get Local Domestic Work?
… Join Me In Tullamore On 24th April, Where I'll Personally Show You The Six Step System I Use To Get and Keep More Local Domestic Customers, So You Can Save on Advertising and Keep your Diary Full!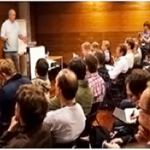 Have you been dreaming of building your business, so you can keep your diary full, and never have to compete on price again…
… Yet, despite your best intentions, this is always just out of reach?
Does it seem like, no matter HOW many books you read, or videos you watch, or questions you ask, you still can't seem to figure it all out, and now you're just about to give up?
Frankly, I'm not surprised!
The truth is, learning how to keep your diary full of quality work is pretty much impossible to do on your own. There's just so MUCH you need to understand.
Believe me, I know! It was not that long ago, that I was in the same situation you are today: dreaming of a full diary and trying to charge what I'm worth, but I was drowning…
I was failing with my business and almost lost everything, bankruptcy was on the horizon,  simply because I wasn't able to get enough work, but then at the eleventh hour I met a very successful business man who in one sentence a question changed my business and life forever.
While talking to him I was busy explaining how bad things are, how I had no work, how if I didn't pay my overdraft I could have to close the business and go bankrupt…
His simple question…
"What are you doing today and everyday to get customers for your business?"
In this simple question I learned some valuable lessons…
The biggest was that being a successful electrician had very little do with how well you lay cables or …Very little to do with having a string of qualifications… DEFINITELY had nothing to do with intelligence. and having an in depth knowledge of the regulation wasn't much of a factor either…
I learned that to be a successful and PROFITABLE electrician, I had to master just one skill.
How To Market Myself Locally…
So I spent the next SEVEN years developing a SYSTEM and refining it to a point where I spend only Four hours a week working on the marketing of my business…
This has allowed me to build a business that is more profitable than ever before, working less hours and being able to select the work I want to do …
I now want to show YOU that system.
Two For One…Book Your Ticket From this Web Site and Bring a Guest For FREE
Julie Hutchison
Transforming Performance
Julie, a plumber's daughter, is a business leadership specialist, working with big and small businesses on how to get you and your business in flow to maximise your time and profits.She helps small business owners to work on themselves in their business to get focus, action and results.
= = = = = = = = = = = = = = = = = = = = 
I've heard it over and over again…"It would be so much easier if I could just turn up and get on with the job – I just want to be an electrician, I don't like having to manage the business".  Wouldn't it be so much better if you didn't have to deal with all the admin or worry about customers, let alone the team or other trades you work with, right?
The trouble is that because you are good at what you "do", whether it is electrics, plumbing, carpentry or plastering or more, the gears of your business will get stuck if you don't keep working on all the other parts regularly and with purpose.
Growing up as a plumber's daughter I saw first-hand how my father had a stream of customers who came back again and again, loyal and regular.  It was great to see.I also saw how people loved to work for him and with him and I was fascinated by this.
BUT..…he hated the business side of the business.  I remember typing up his invoices on an old typewriter when I came home from school.  Later, I did his books for him too.  I thought it was wonderful, but looking back, I can see now how he struggled to take on that role of businessperson – and it showed in his results!He sabotaged his own success.
This experience gave me a passion for helping people make the most of their potential through understanding how they show up as a leader in their business.
My background experience includes an engineering degree, working with British Bakeries, Black and Decker and 16 years as a police officer.  This results in an unusual blend of great personal skills, coupled with down to earth, proactive results for real people.
Whether a one-man-band or with a bigger team, getting the flow of your business right and getting to grips with the mechanics that sit behind the front-end will make a massive difference to your peace of mind, and your profits.
I help small business owners like you to manage the engine of your business, get rid of the chaos and develop a smooth running machine where you know what's what and where you are going.  You can have your business run itself and not you.
Expert Training
James Dewane is an Apprentice served electrician with more than 25 years experience. Holds a degree in Business Management and is a recognized expert in local marketing.
Course Material
Included in the training is a complete step by step follow along manual, complete with excercises and ilustrations that will guide your training and can be refered to over and over again.
Location
A convenient training venue located in the center of Ireland. A well serviced family run hotel on the outskirts of the town of Tullamore Co. Offaly
Unique System
The S.P.A.R.K.S Blueprint is a unique six step system that is easy to implement into any service based business.